Dunstable Wheelchair
Taxis
Arranging a taxi when you need more support is a hassle, but it doesn't have to be. With the best standard of Dunstable wheelchair taxi service, life is easier. At A1 Taxis, we take immense pride in helping people get around. If you are in a wheelchair or require additional help, we are here to make your life easier, and more enjoyable.
Dunstable town centre has a lot to offer, and if you are looking for a great day or night out, the number of restaurants and bars might surprise you. You can also find stunning beauty spots in areas such as Dunstable Downs, and if you need assistance in getting around the area, we can help. The best standard of Dunstable wheelchair taxi service will ensure you see everything you want, and a whole lot more!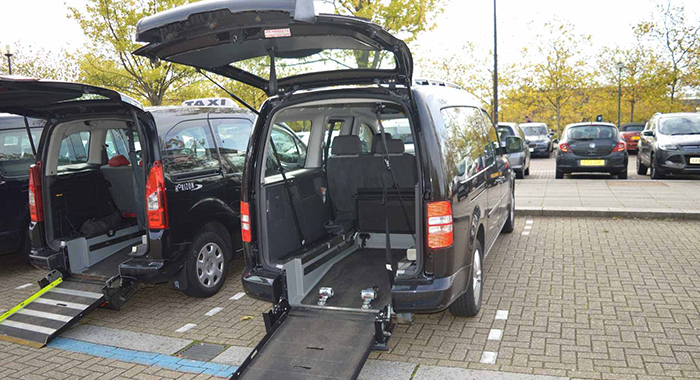 Enjoy the best specialist wheelchair taxi transfer service in Dunstable
We know some passengers need more support and help when travelling. We have larger vehicles, we have ramps to ensure you can enter and exit safely, and we have a range of safety features inside the vehicle. We make sure your vehicle is securely fastened before we start moving.
When it comes to regular taxi services, we know many clients attend medical appointments on a regular basis. If you require a block booking, we can assist you. Also, if you have consultations or meetings, we will wait for you.
However, our Dunstable wheelchair taxi services aren't just for medical matters. Whatever event you wish to attend, we are here for you. If you plan on catching up with friends or having a great night out, we will take care of the travel plans for you.
Some of the reasons to call on A1 Taxis in Dunstable include:
You can travel at any time of day or night
You can book your trip in advance online
You can pay for your trip before you set off
We have invested in state-of-the-art safety equipment
All drivers are CRB checked
All vehicles licensed by St Albans District Council & PCO0 (Public Carriage Office)
We provide additional services for wheelchair using clients
Our drivers are fully trained to offer the highest standard of service
Travel with the professional taxi service in Dunstable
As a company, we are very proud to have been operating for more than 25 years. We are pleased to say we operate 24 hours a day. Whenever you need to travel, get in touch, and we will be ready. Our drivers offer a high standard of customer service, and we look forward to helping you get around Dunstable.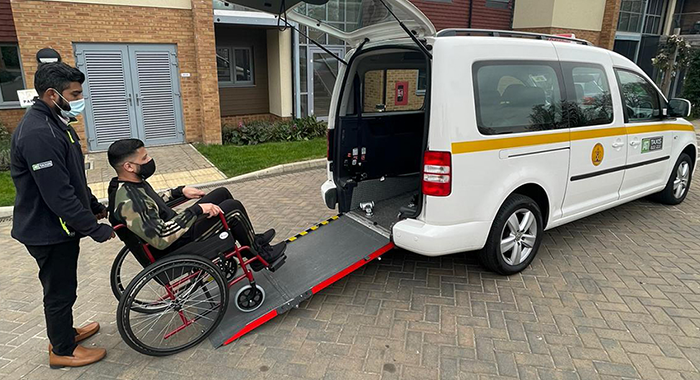 Professional Taxi in
Dunstable
We know people are looking for a local taxi service they can rely on, and we have been around for over 25 years. A1 Taxis operates around the clock, and we care about the local community. If you are in a wheelchair or you need specialist support, rely on us to make sure you travel safely and comfortably.
Select an airport for pick up or drop off
Compare prices, choose your transport and book
Review your ride and Go!