Hertford Wheelchair
Taxis
Planning a day out is often a tiring process, especially if you have special requirements. If you have been left angry at local firms letting you down, it is time to call on the services of a trusted professional. When you need the best Hertford wheelchair taxi service, call on A1 Taxis.
We all know Hertford is a commuter town, and with two train stations in the town, there are plenty of options for people to venture. If you are heading for a train at Hertford East or Hertford North, booking a taxi will ensure you arrive in good time. However, there are also great reasons to stay local, with Hertford Theatre being a great venue for many events.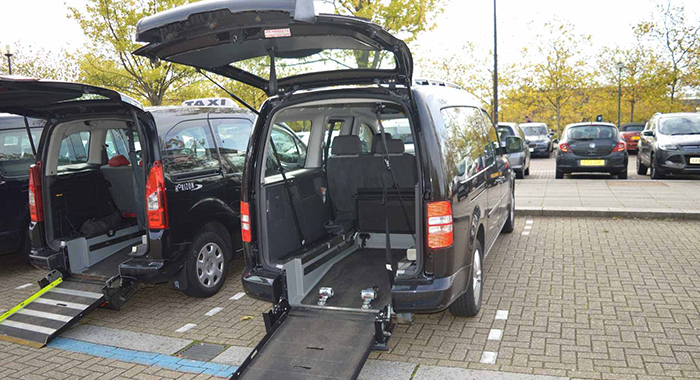 Make the most of specialist wheelchair taxi transfer service in Hertford
You will be pleased to see we have taken additional steps in ensuring you travel safely with us. There are hand-grips in the taxi, and we use straps to ensure your wheelchair is secured safely during the journey. Our drivers are fully trained in securing these straps.
Anyone looking to attend a medical appointment should take comfort from the fact we offer specialist NHS transfer services. We will ensure you arrive for any appointment or consultation in good time.
We are also here to ensure you make the most of your spare time. If you are attending a local event, meeting with friends or taking part in a longer trip, we will ensure it gets off to a flying start. We can also collect you at the end of the night if you need us, just let us know.
Some of the reasons to call on A1 Taxis in Hertford include:
We operate all hours of the day and night
By booking online, you take priority
All drivers are CRB checked
All vehicles licensed by St Albans District Council & PCO0 (Public Carriage Office)
We have invested in the latest technology for our vehicles
We provide additional services for wheelchair using clients
Our drivers are fully trained to offer the highest standard of service
Enjoy a professional taxi service in Hertford
As a taxi company, we have more than 25 years' experience in the industry. We operate 24 hours a day, seven days a week, so whenever you need to be on the road, we are here for you. The quality of our taxi fleet is second to none, and we have plenty of space for you.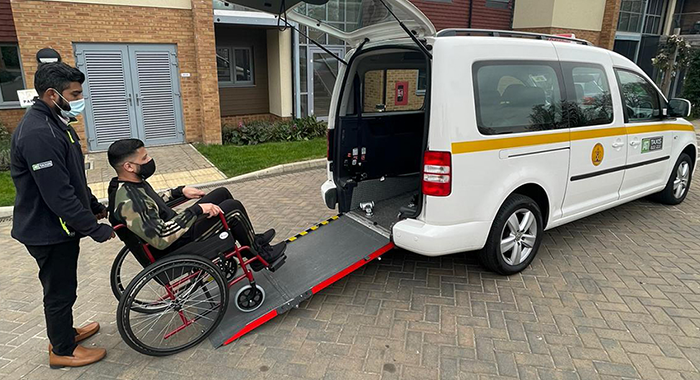 Professional Taxi in
Hertford
We know people are looking for a local taxi service they can rely on, and we have been around for over 25 years. A1 Taxis operates around the clock, and we care about the local community. If you are in a wheelchair or you need specialist support, rely on us to make sure you travel safely and comfortably.
Select an airport for pick up or drop off
Compare prices, choose your transport and book
Review your ride and Go!