When all you want to do is get out and meet friends or take care of business, it is frustrating to find you cannot do this. If you are dependent on a local taxi firm to travel, you need a company who will not let you down. At A1 Taxis, we offer a dependable Hitchin wheelchair taxi service that will get you where you need to be.
Hitchin is regularly named as one of the best places to stay in the United Kingdom, and we agree with this. There is a great deal to enjoy in the local area, and of course, the location is brilliant for commuters. No matter what you like or what lifestyle you wish to lead, you'll find Hitchin is a great place to call home, and we can help you make the most of it.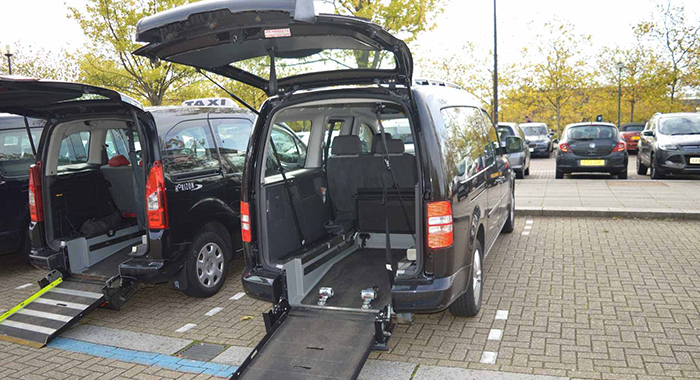 We offer specialist wheelchair taxi transfer service in Hitchin
We appreciate many of our passengers require additional assistance, and our vehicles have been modified to ensure you are comfortable and confident at all times. Our specialist ramps make entering and exiting the taxi a simple process, and our driver is always on hand to help. We will ensure your wheelchair is securely fastened before setting off.
If you are travelling for a medical meeting or consultation, we will ensure you arrive in good time. We can collect you at the end of the process too.
We are also capable of taking you to and from some of the leading Hitchin events. If you wish to meet up with friends, rely on us to take the stress out of the travel element of your day or night. Whatever reason you need a taxi, we are here to help you travel in comfort and style.
Some of the reasons to call on A1 Taxis in Hitchin include:
We provide additional services for wheelchair using clients
We operate 24 Hours / 365 Days
We offer an easy Online priority booking
Our drivers are fully trained to offer the highest standard of service
All vehicles licensed by St Albans District Council & PCO0 (Public Carriage Office)
All vehicles equipped with Sat Nav
All drivers are CRB checked
Rely on a professional taxi service in Hitchin
As we have been in the taxi business for more than 25 years, we know people trust us. We offer a 24/7 service, and wherever you need to travel to, we are here for you. Our drivers are fully trained in customer service, and if you require additional help getting in or out of our taxis, we are more than happy to assist you.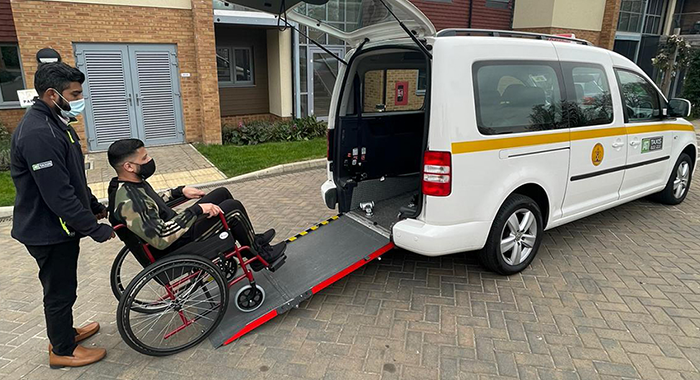 Professional Taxi in
Hitchin
We know people are looking for a local taxi service they can rely on, and we have been around for over 25 years. A1 Taxis operates around the clock, and we care about the local community. If you are in a wheelchair or you need specialist support, rely on us to make sure you travel safely and comfortably.
Select an airport for pick up or drop off
Compare prices, choose your transport and book
Review your ride and Go!