Knebworth Wheelchair
Taxis
Missing out on great nights or important events is no fun. If you have to miss out of because you cannot arrange transport, it is natural you will feel very aggrieved. You don't have to miss a moment when you rely on the leading Knebworth wheelchair taxi service, provided by A1 Taxis.
The village of Knebworth may be more commonly associated with rock concerts and mass gatherings, but the day-to-day life in the local area is very different. There is a lot to keep the residents entertained and of course, the local train station connects residents with many parts of England. No matter what event you have lined up, the best Knebworth wheelchair taxi service makes life easier for you.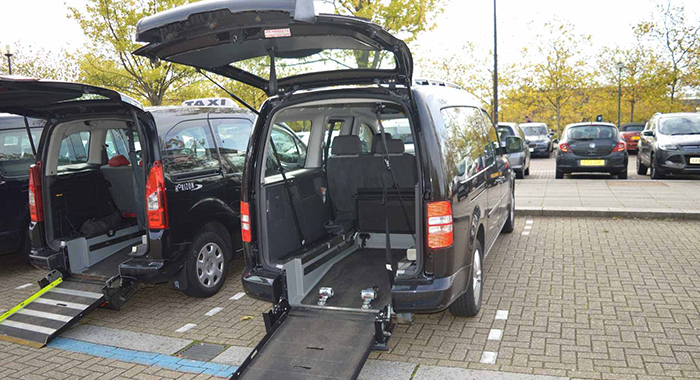 Book your specialist wheelchair taxi transfer service in Knebworth
If a standard taxi isn't suitable for your needs, don't worry. We have larger taxis, capable of taking you, your wheelchair, any luggage you have and any travel companions who are going with you. We also place your security and safety as a priority. Our drivers are fully trained in assisting people in and out of taxis, and we will ensure your wheelchair is secure before setting off.
Anyone looking for dependable travel for doctors appointments, consultations or meetings can rely on the leading Knebworth wheelchair taxi service. We provide specialist NHS transfer services, and if you need us to wait on you to take you home, please let us know.
We're also here for the fun things in life. If you have a night out in Knebworth arranged, or you are venturing further afield and need transport, we will ensure you are ready to meet with friends and have some fun.
Some of the reasons to call on A1 Taxis in Knebworth include:
You can book online, and this gives you priority
We provide additional services for wheelchair using clients
We have invested heavily in technology and equipment for our vehicles
We are here for you all hours of the day and night
Our drivers are fully trained to offer the highest standard of service
All vehicles licensed by St Albans District Council & PCO0 (Public Carriage Office)
All drivers are CRB checked
Arrange a professional taxi service in Knebworth
If you are looking for peace of mind when booking a taxi, you should call on a company who has been around for many years. A1 Taxis have over 25 years' experience in the taxi industry, and we operate 24 hours a day. As a company, we have invested in spacious and specialist taxis, which means we have you covered, no matter what your needs are.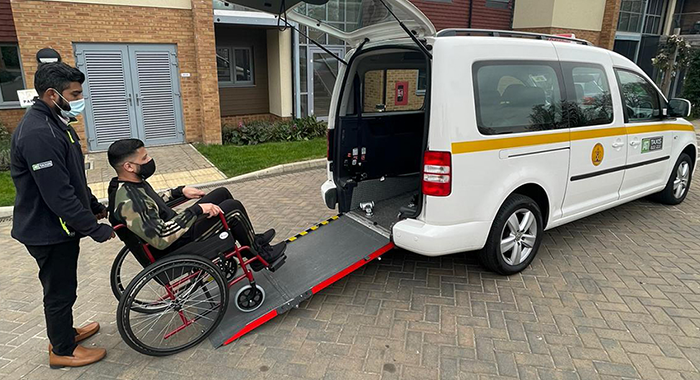 Professional Taxi in
Knebworth
We know people are looking for a local taxi service they can rely on, and we have been around for over 25 years. A1 Taxis operates around the clock, and we care about the local community. If you are in a wheelchair or you need specialist support, rely on us to make sure you travel safely and comfortably.
Select an airport for pick up or drop off
Compare prices, choose your transport and book
Review your ride and Go!